Tuesday, February 27, 2007
Tehri and Beyond, February 2007
Day 3: Chamba - Noida
The weather hadn't change a bit the next morning. So our target for the day was straight home. We were pretty comfortable with hill riding after 2 days of riding on the rains. The major hurdle now was the UP highways. Some way ahead, I heard a scraping sound each time I used the front brakes. Uh oh.. this can't be good. My fault. A disc pad change was long overdue and the wet condition over the last 2 days must have accelerated the wear. Once in Rishikesh, I stopped at the first workshop and had a change of pads.

The old one: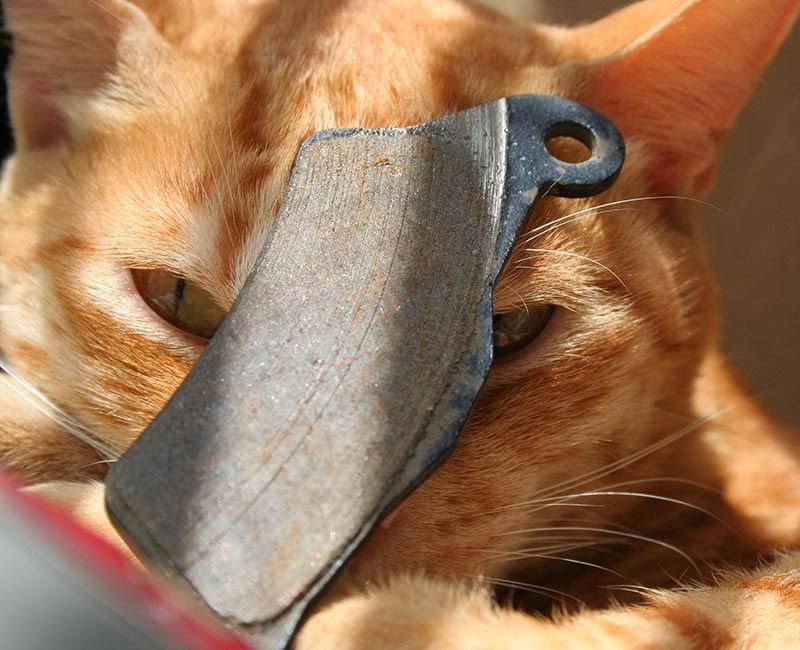 (the cat was using up the only bit of sun in my house when I wanted to click this. So…)

Our brunch stop was at this cool little restaurant at Agrakhal. Meet Rommie, the friendly 1 year old bhutia dog whole loved Dixit's hands!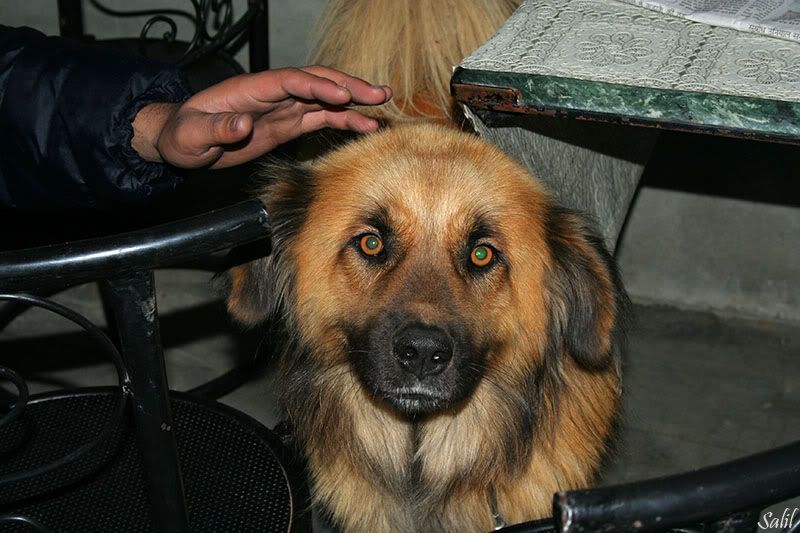 The raindrops on visor pic was also shot here.

Once we reached Rishikesh, the rains stopped. Moving ahead, the sun came out after three days and grinned at us. We reached home around 8:30.

Some experiences and additions in my touring inventory after this trip:

- Hair drier : handy for drying up shoes and gloves.
- Two thick rods : To 'de-rim' tyres (old screwdrivers should do).
- Tube valve opener : Wonder where one can get that…
- Plenty of polybags that can cover our feet completely
- Newspapers : Use a thick layer as insoles and change them as soon as it stops raining. (local vernacular ones are best).
- Waterproof gloves (if it is a possibility). Under normal temperature, skin just gets wrinkled when wet for long periods. But under cold conditions (enough to numb), skin seems to absorb water and swell up (not good at all).
- Scamsters are no good if you are riding in rains for long periods. I couldn't find a single piece of dry cloth in it on day 3 morning. Remedy : Pack all stuff in a large poly bag and then put them in the scamster.
---
Day 1 : Noida - Uttarkashi
Day 2 : Uttarkashi - Bhatwari - Champa
Day 3 : Champa - Noida