Monday, March 31, 2008
Chokhi Dhani, March 2008
Capturing the spirit of Rajasthan and ensuring the perfect Rajasthani experience is Chokhi Dhani, a unique Village Resort. Chokhi Dhani literally means a "fine hamlet" i.e. a quintessential village that offers an ideal pastoral experience. Away from the urban life the quaint mud and thatch dwellings in the resort give the right blend of traditions- modern amenities in typical ethnic environment. ..... chokhidhani.com


With a few days left before it got really hot, we decided to have another day ride, Chokhi Dhani being the destination.
As expected, we had a peaceful drive on the NH8. But before that, we had half of Delhi and Gurgaon to cross.

The tourers!
Guptaji: mast as usual!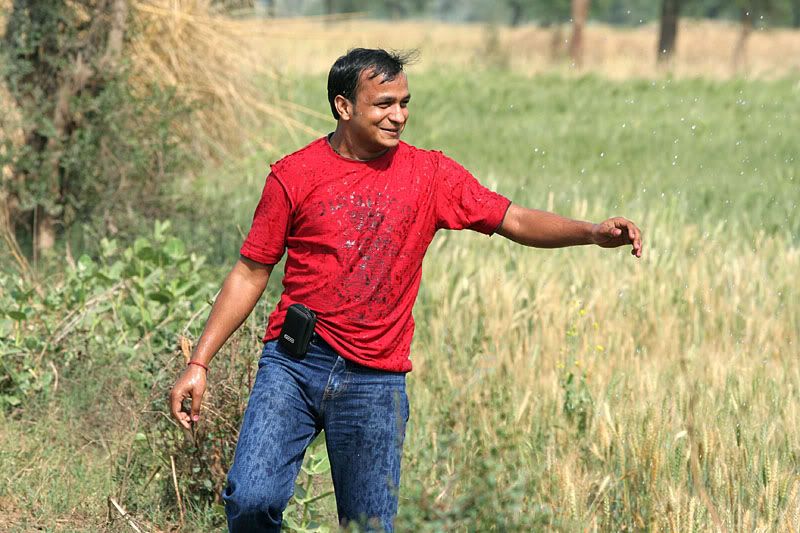 Our pilot and the brain behind the trip (and the man behind the steering wheel)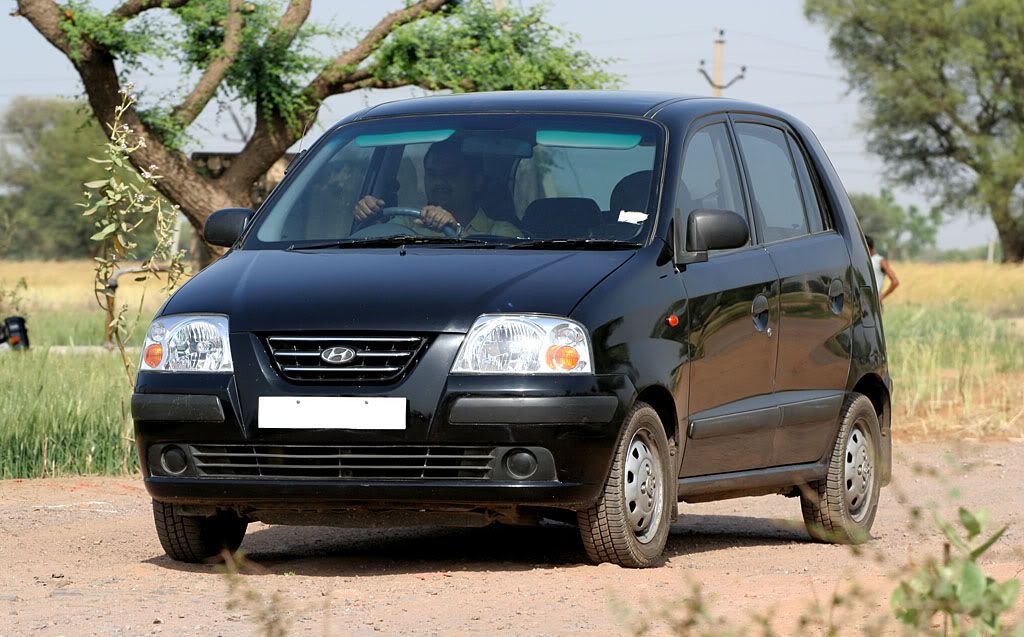 Eric... knew this would be his last ride/drive up North for some time to come.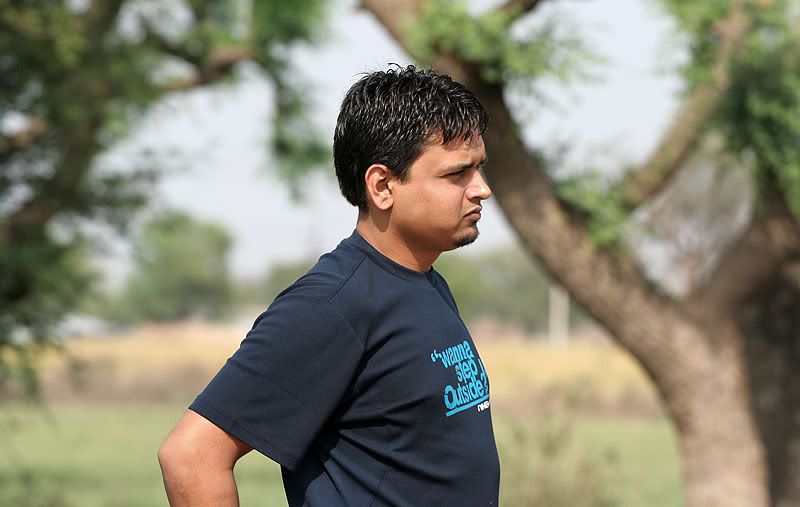 And, yous truly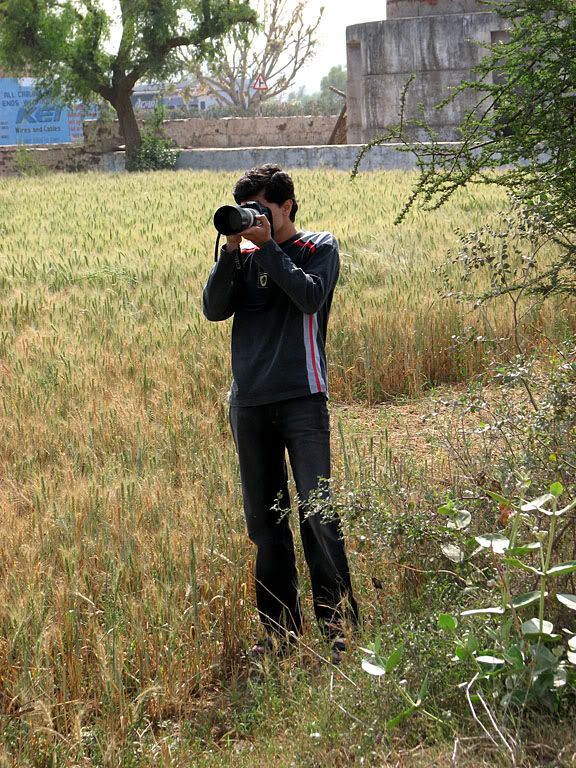 Starting point: Eric's place, Kalkaji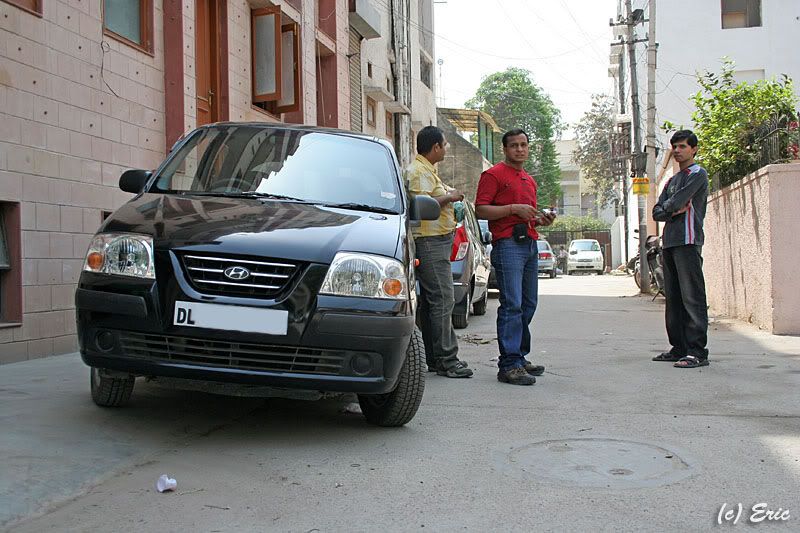 Some photos on the way...
In Delhi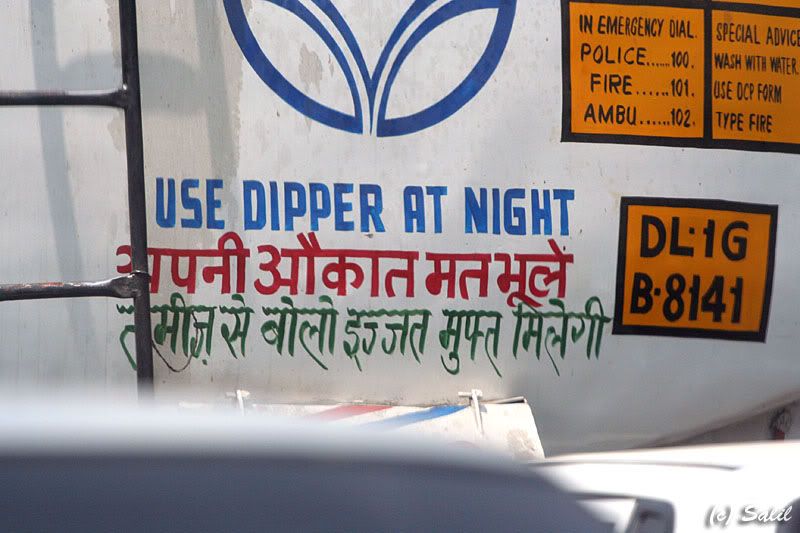 Took this relatively new route to Gurgaon via Mehrauli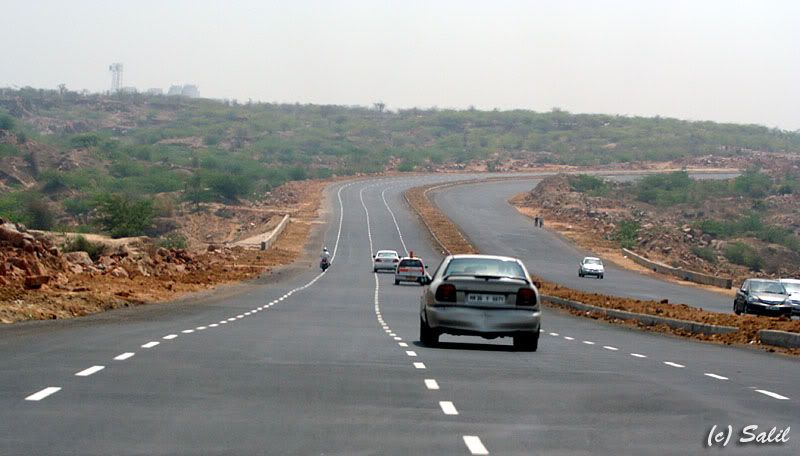 Out on the highway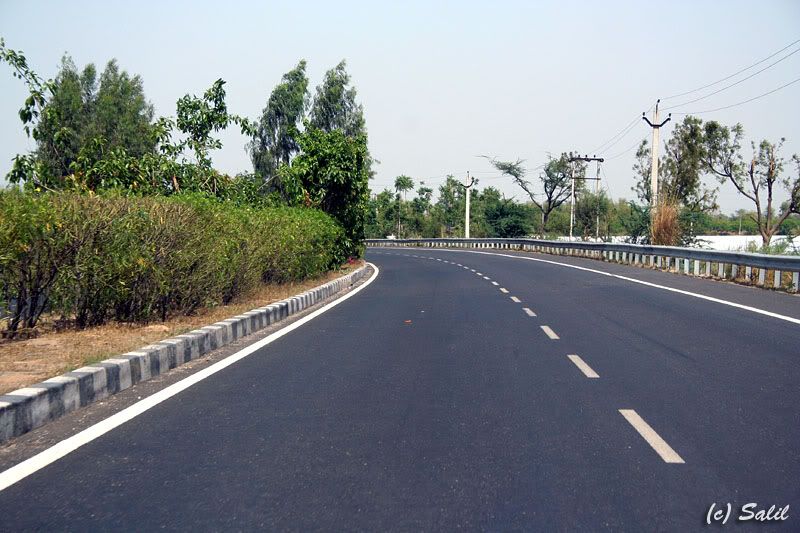 A camel herder taking a break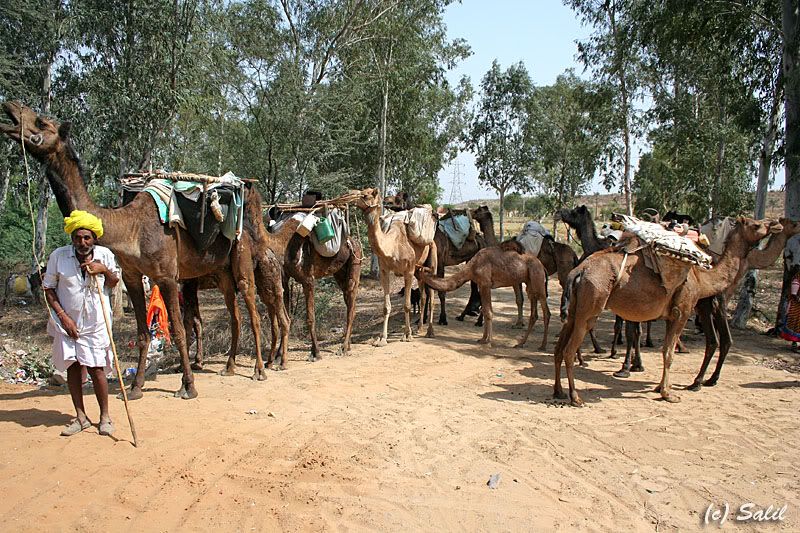 Camels with its precious cargo of lambs and even a dog!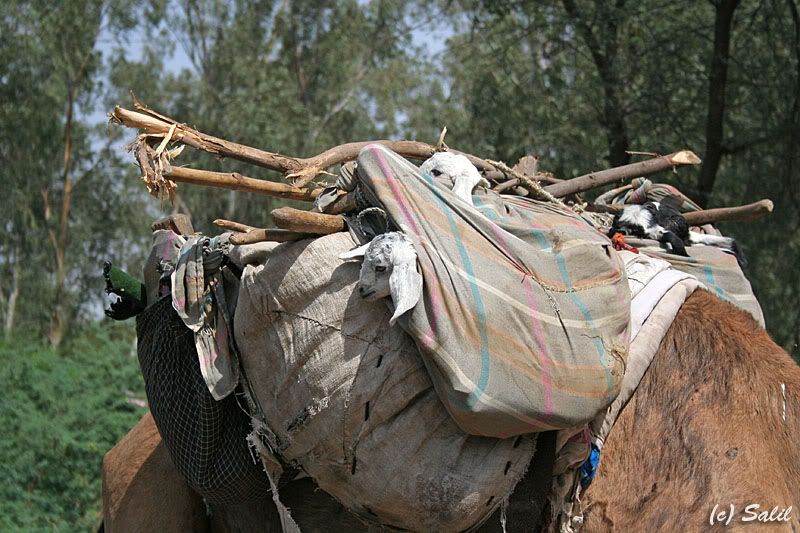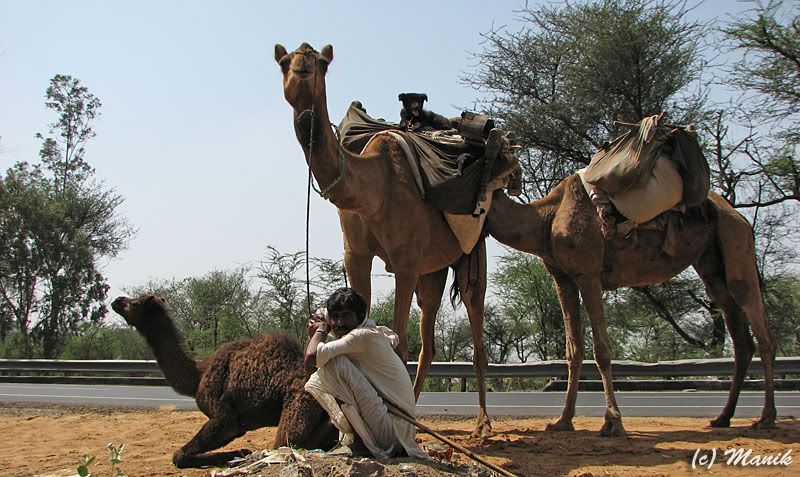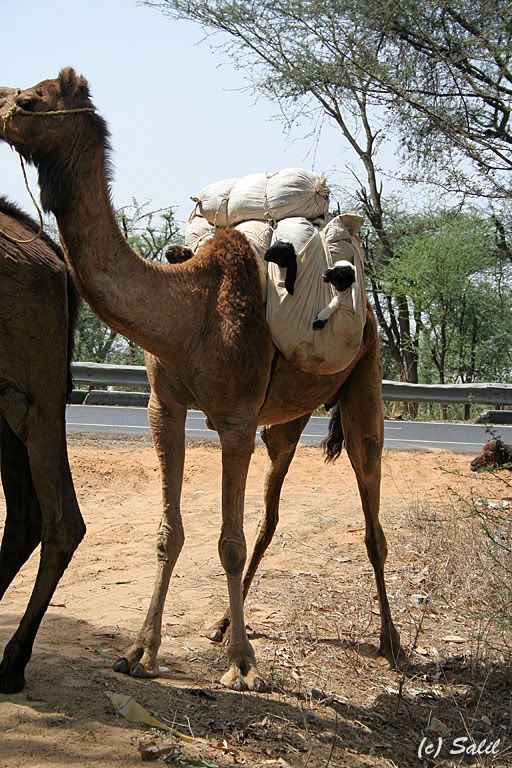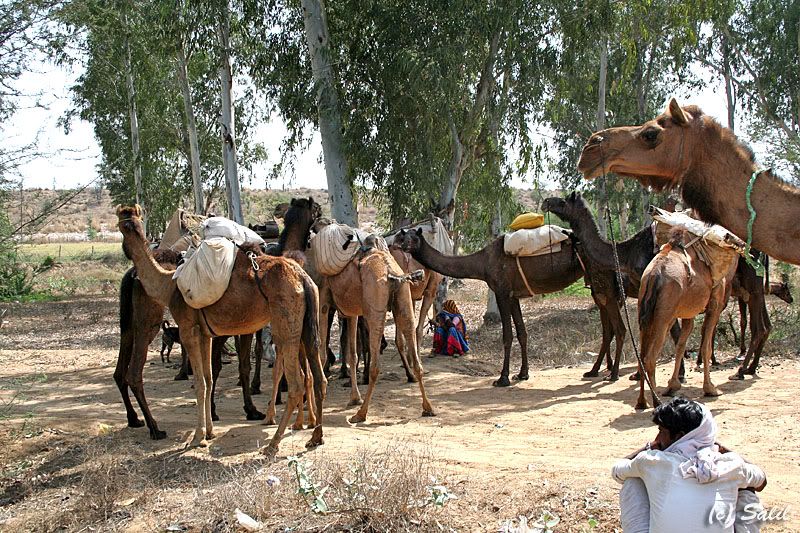 It was time for a break, and someone had a great idea. We took a narrow road amongst the fields and had a shower!
Thanks to the sprinklers on the field.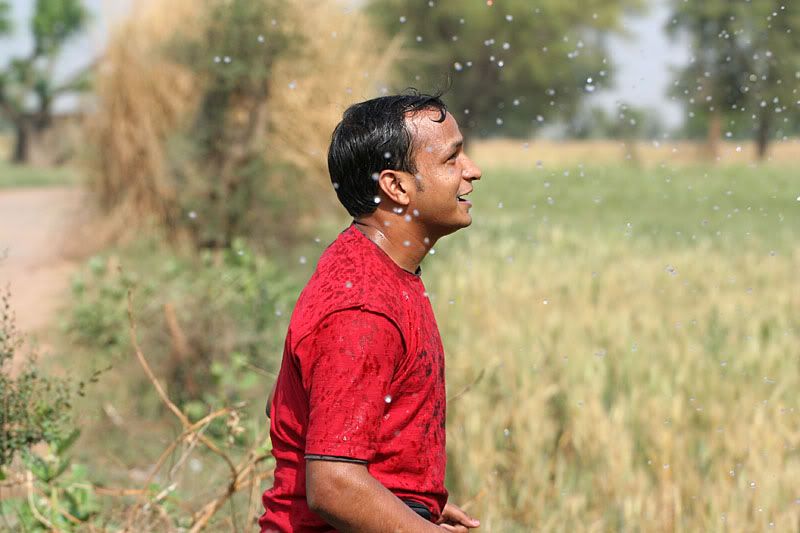 Now, I and Manik had cameras hanging down our neck, and didn't dare go near the water spray. So, Guptaji and Eric enjoyed it to the max!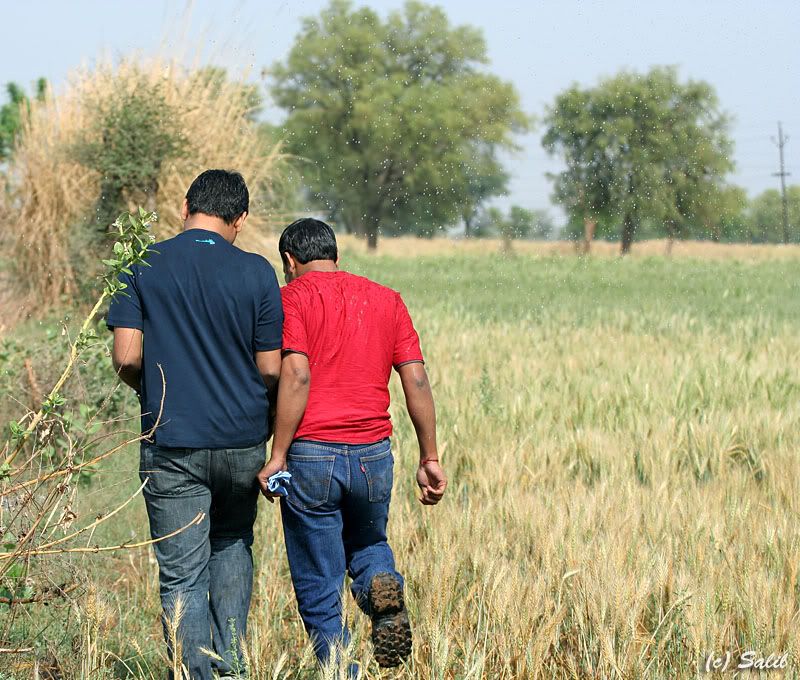 Enjoying!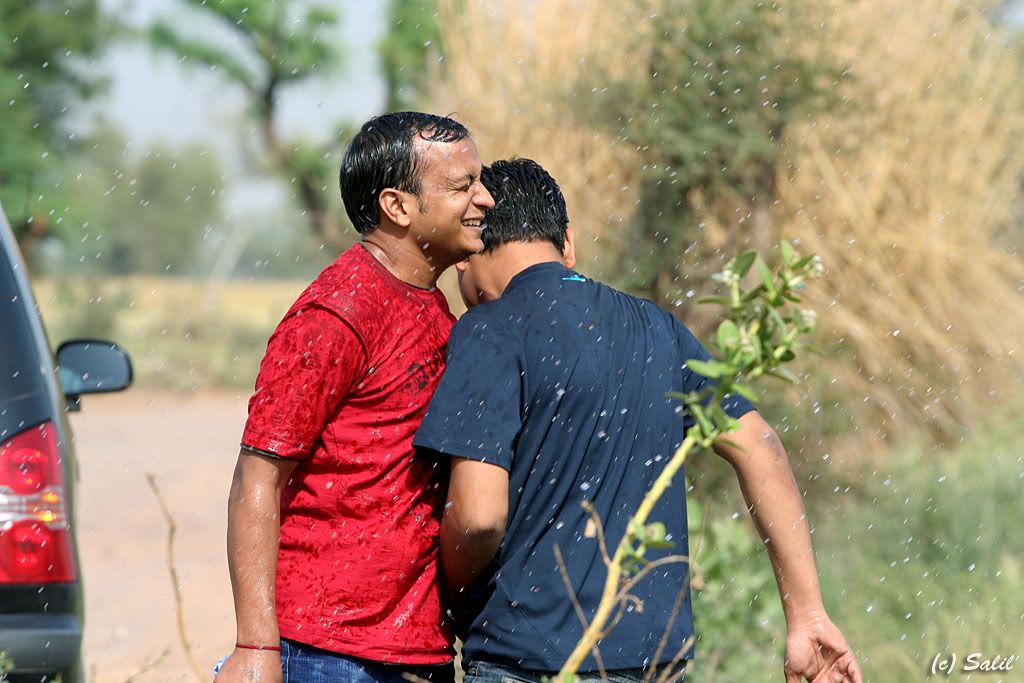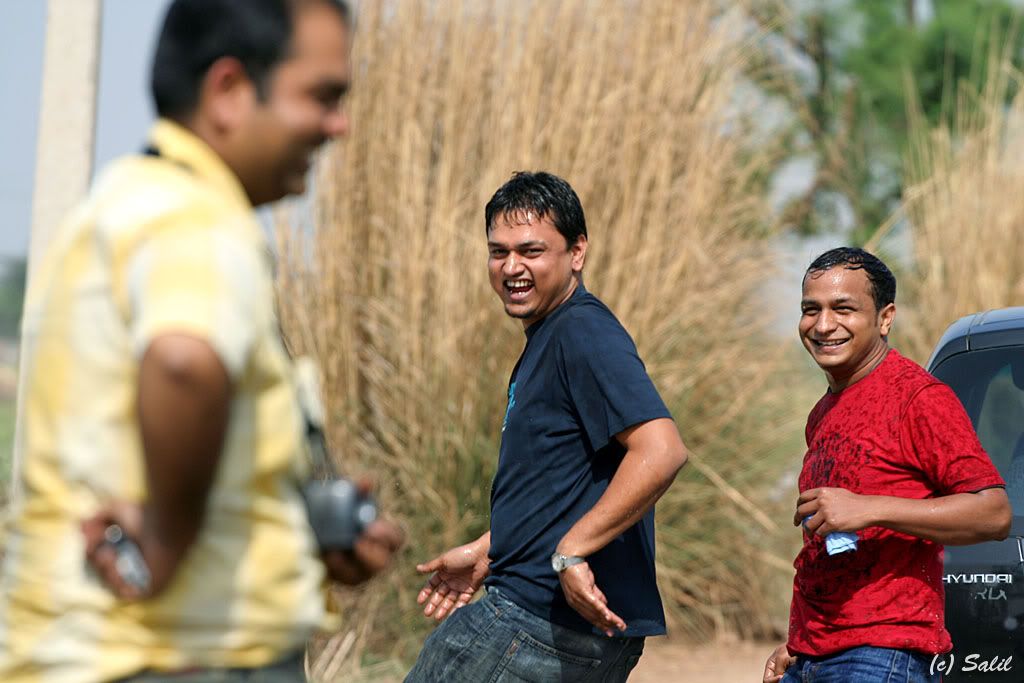 A break from the 'break'...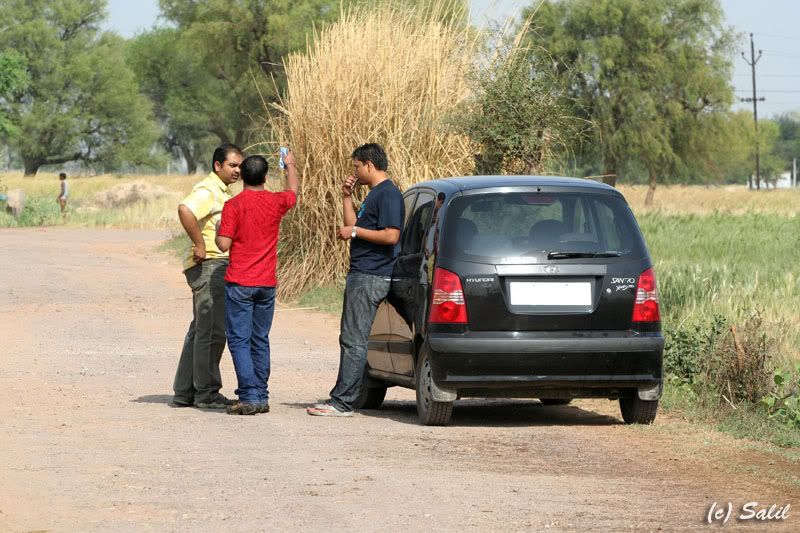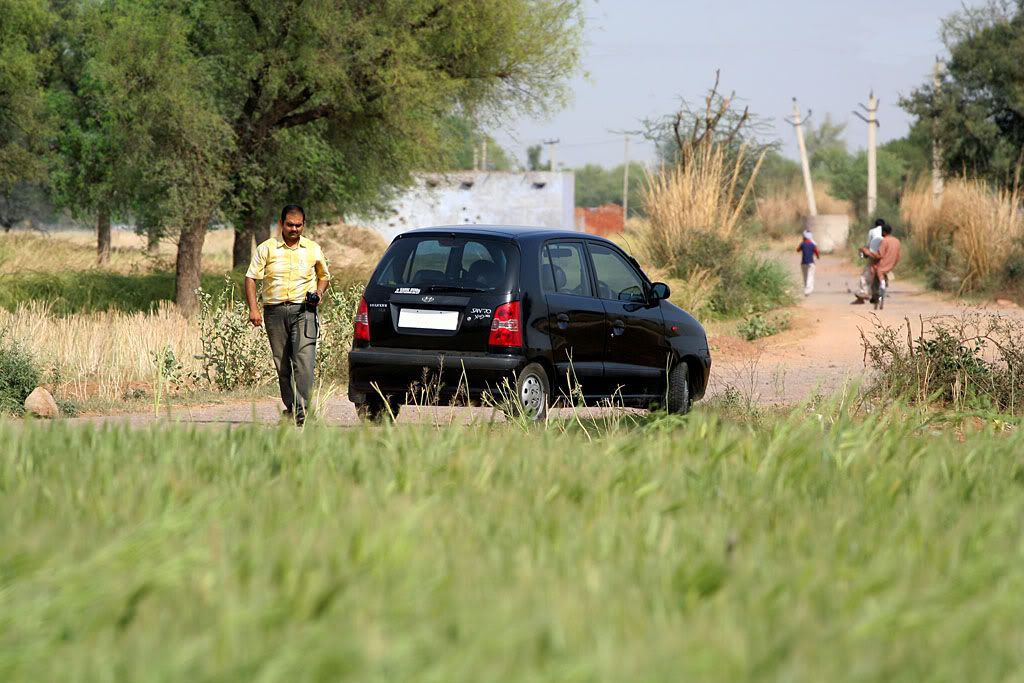 After they, ummm enjoyed...



The fields...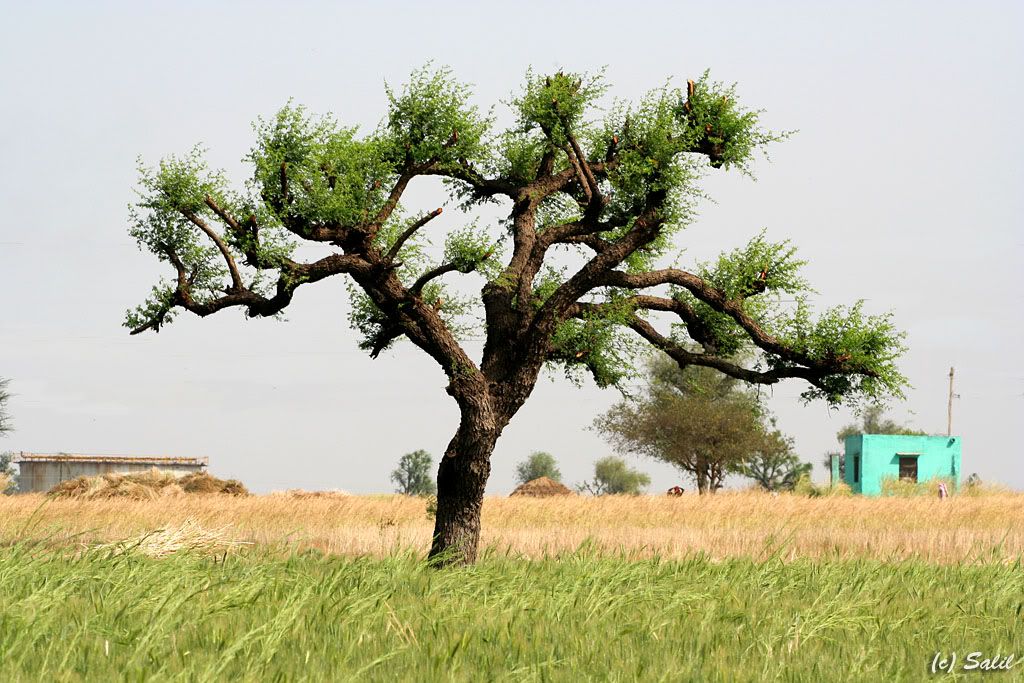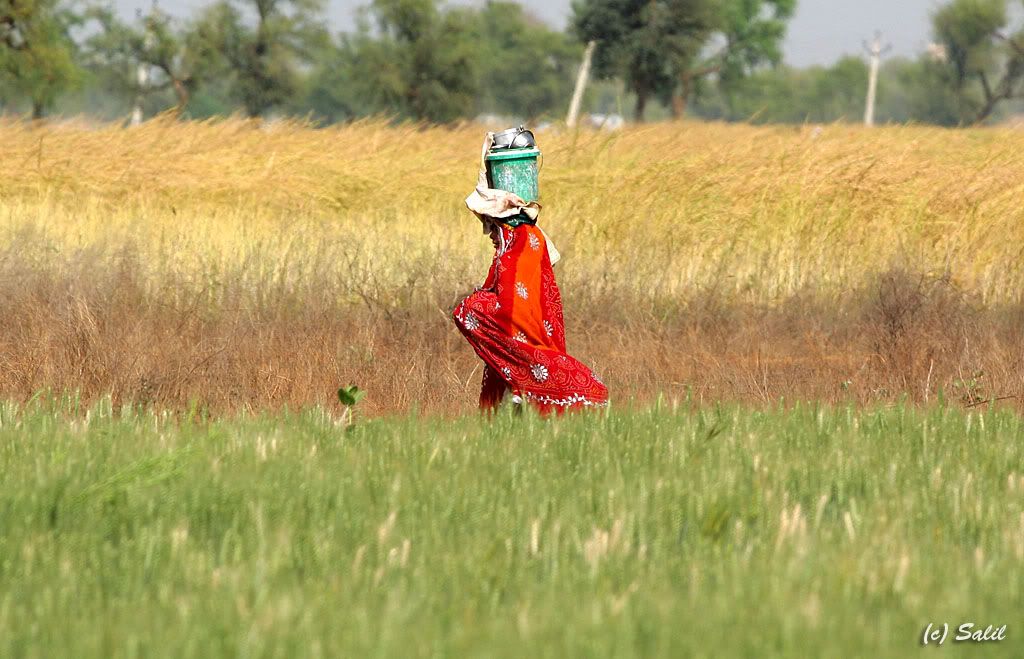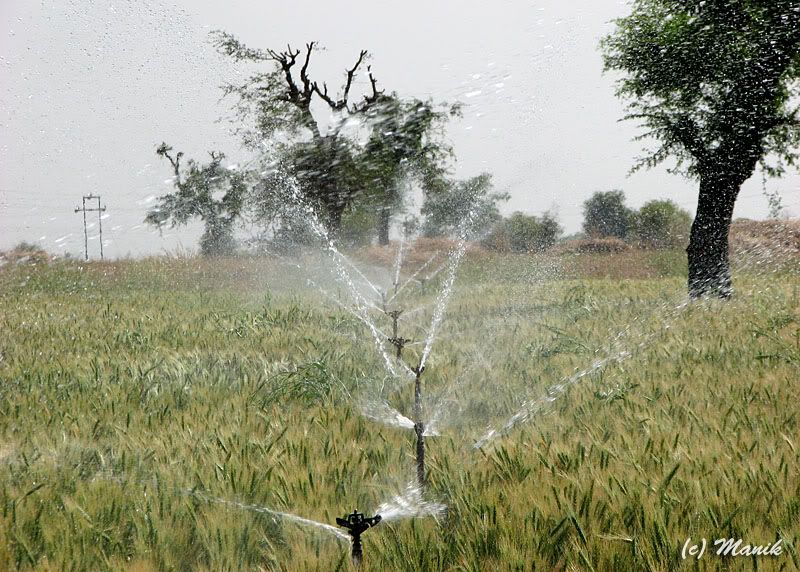 It was now time to move on, but some guys just haven't had enough of the break!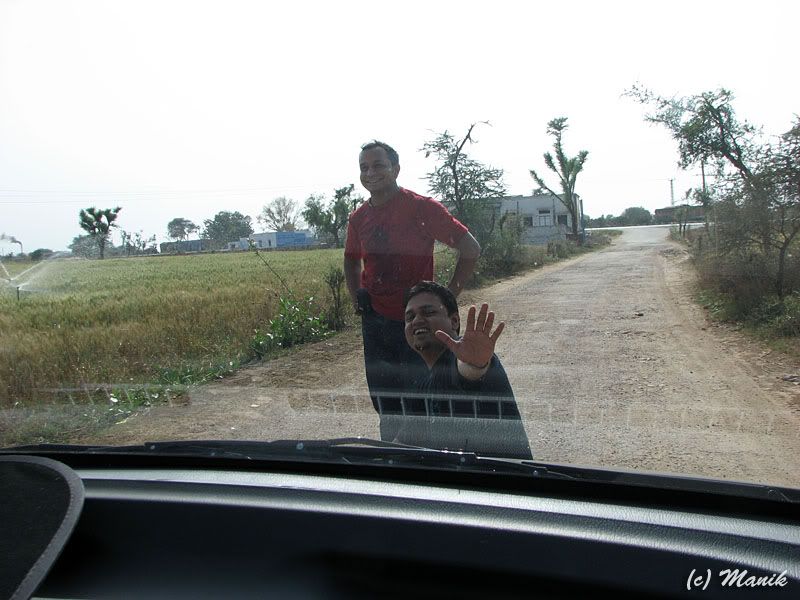 On the way, while wandering inside Jaipur in peak traffic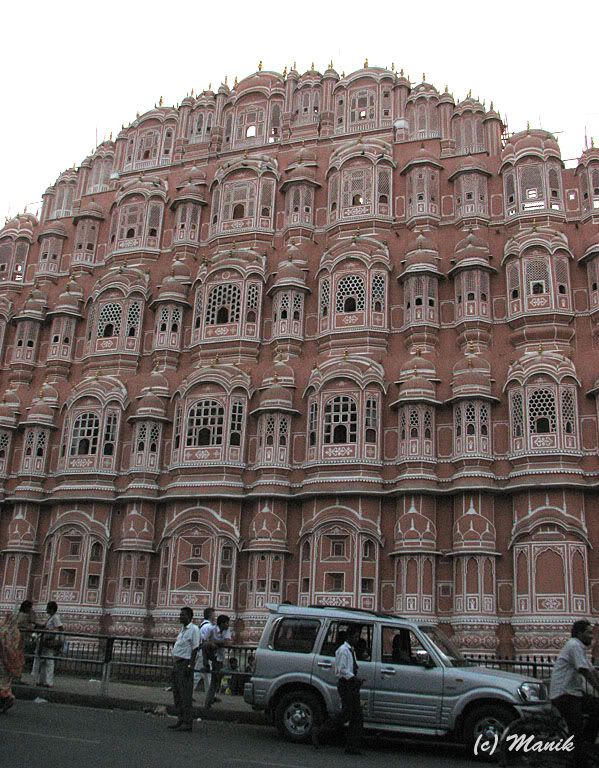 We were at the gates of Chokhi Dhani at 7:15 PM. There was some queue for the tickets, this being a weekend.



Once inside, the fun begins.
Eric playing kancha with the Chokhi Dhani folks.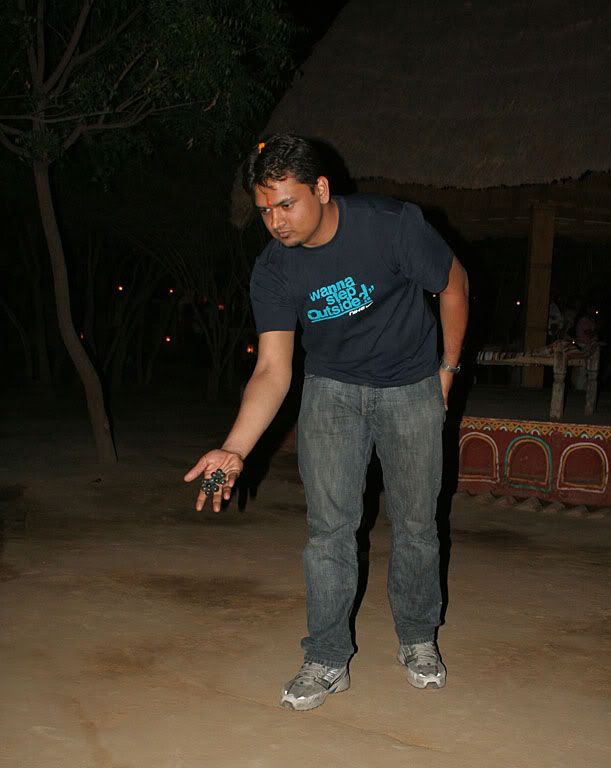 Guptaji got a free champi at the maalish stall
"Champing maalis free hai sa"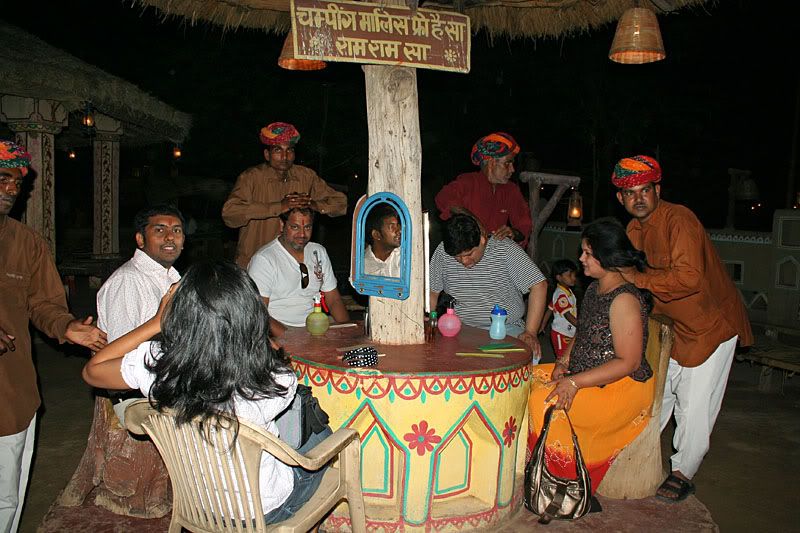 You can dance with the dancers at the various stalls here.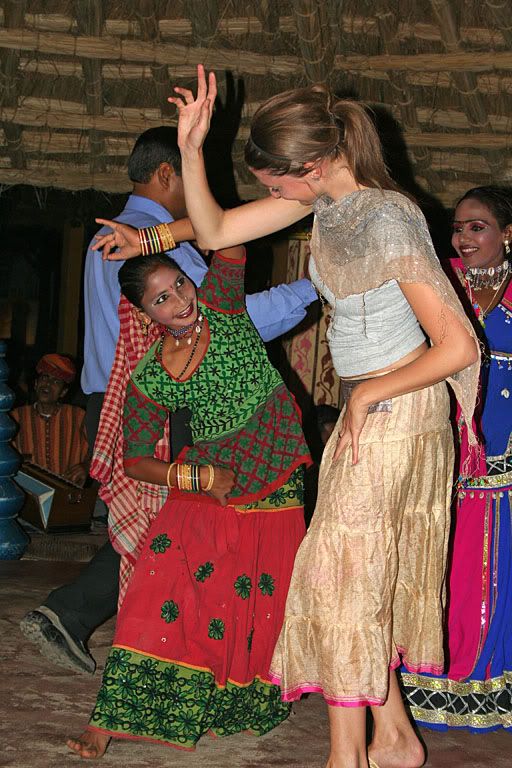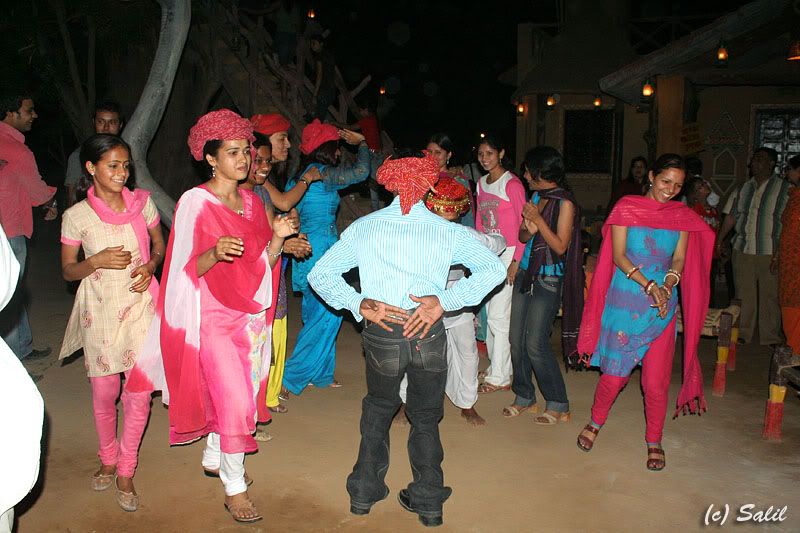 Smoke Hookah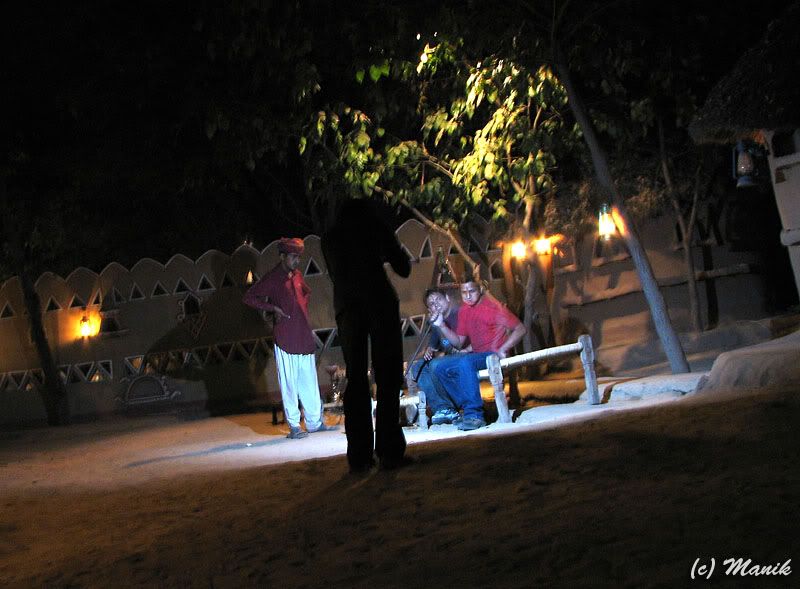 Having trouble holding it in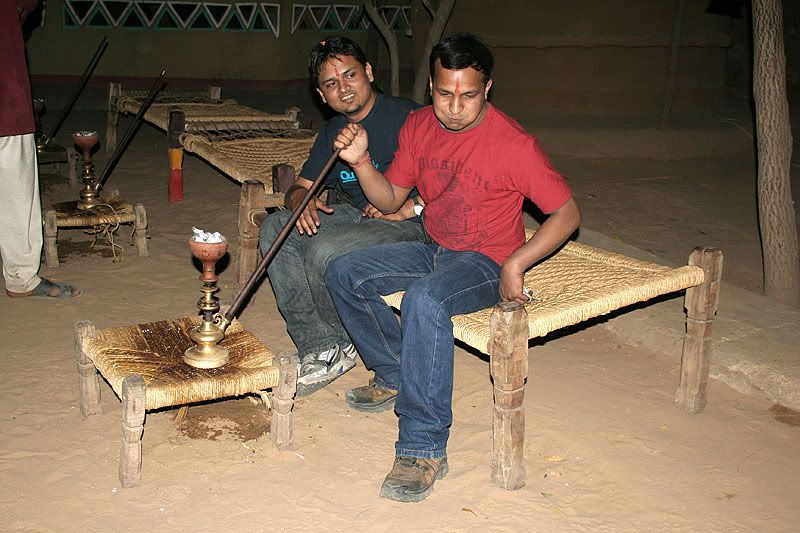 Get chewed by a magarmachh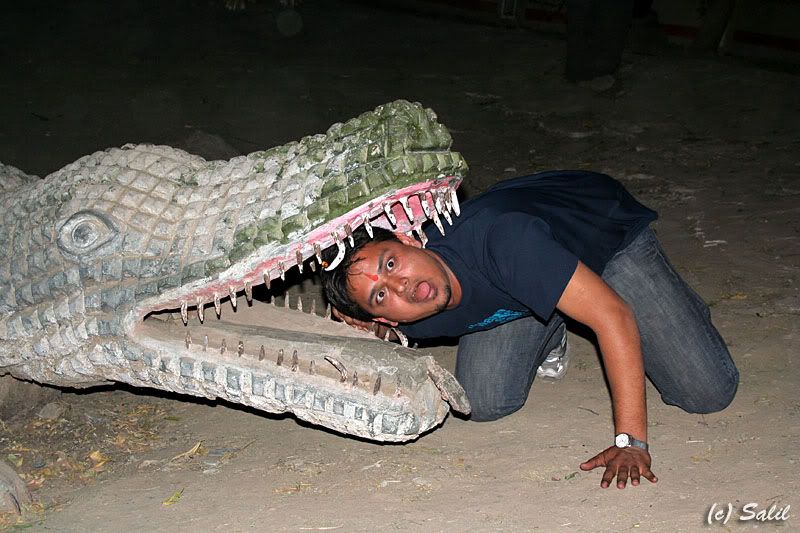 Wrestle with a deer/antelope/Nilgai (whatever)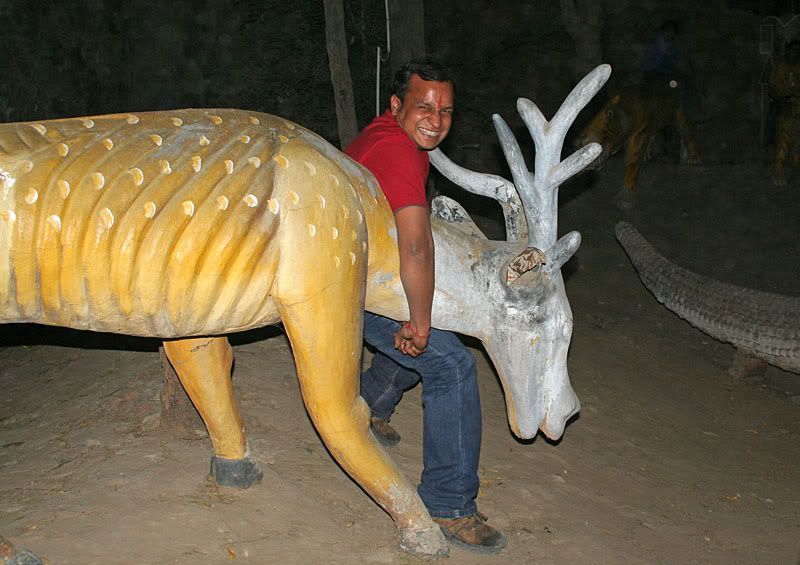 Have fun with tribal women


Watch the magic show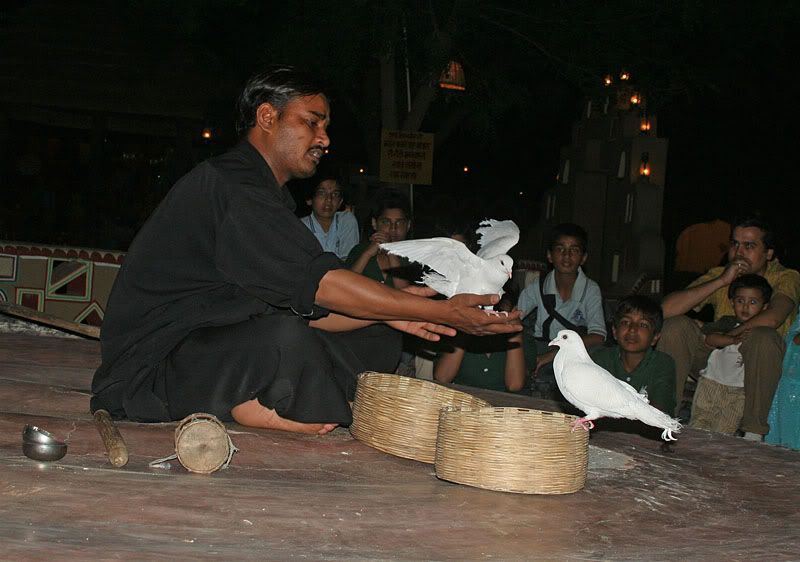 The tricks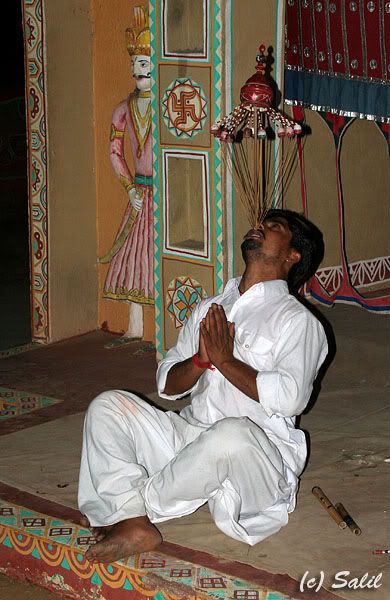 And best of all, just sit and watch the beauties at the dance stalls!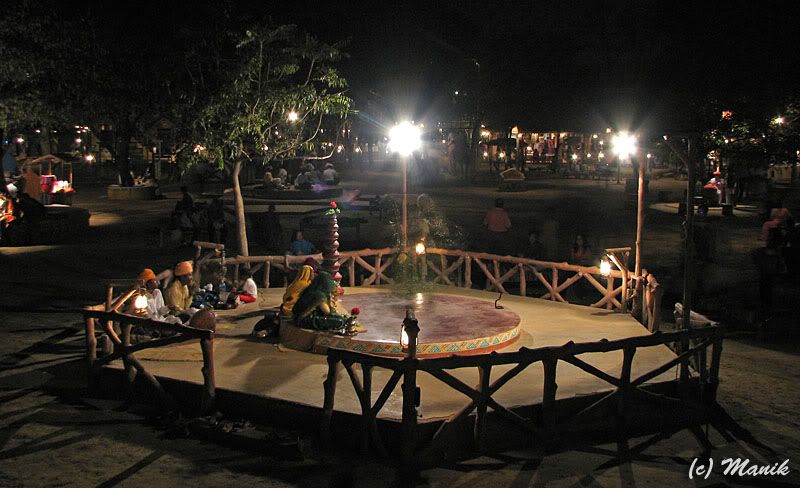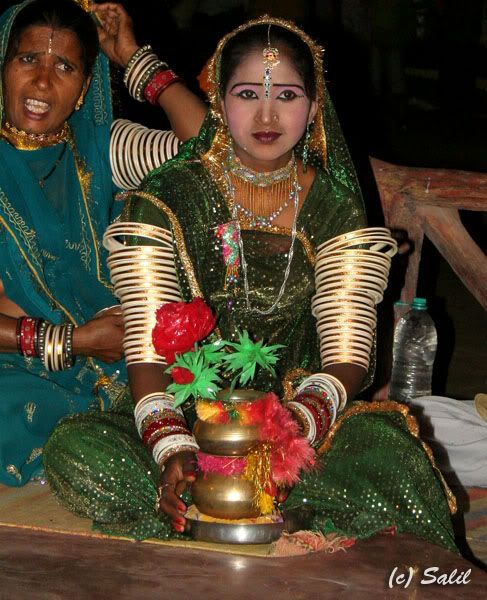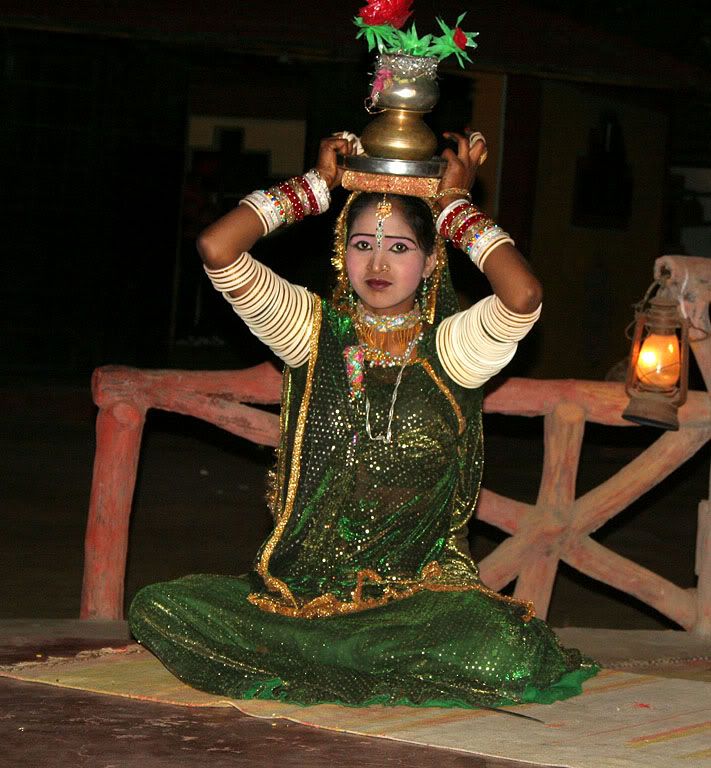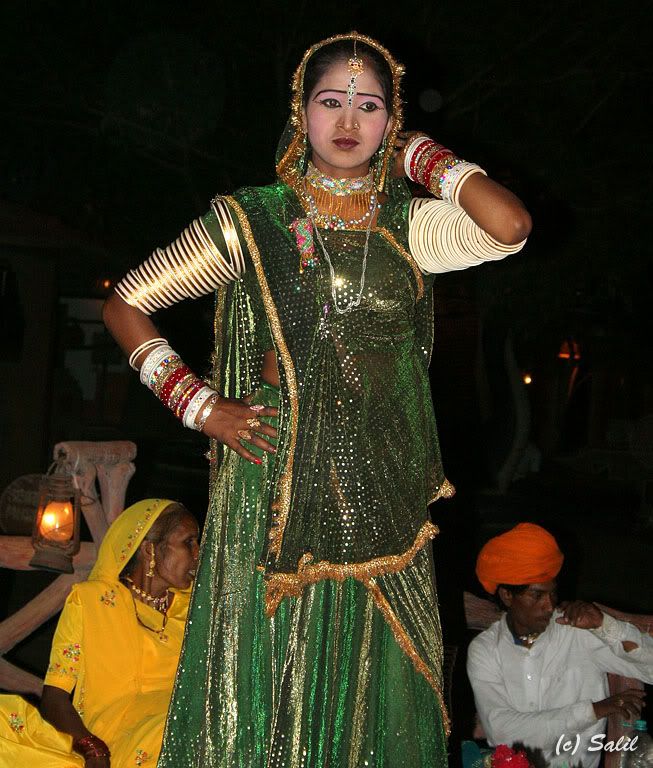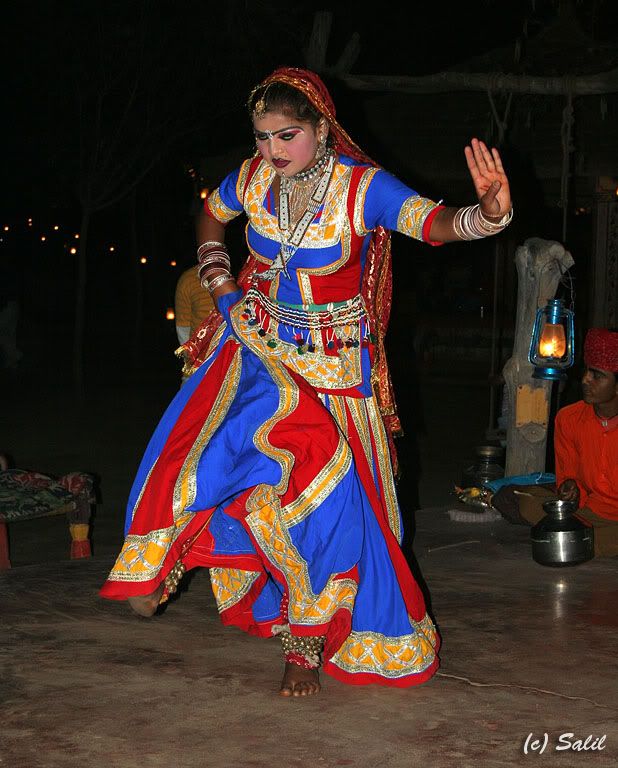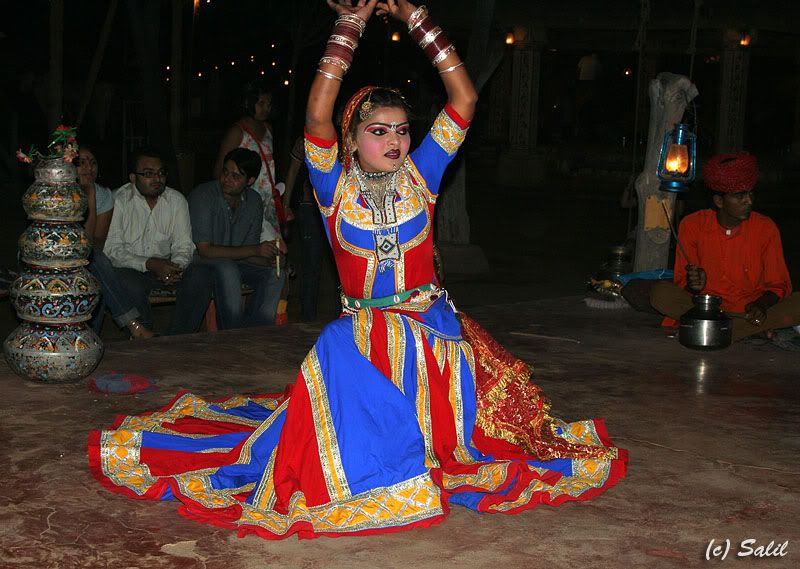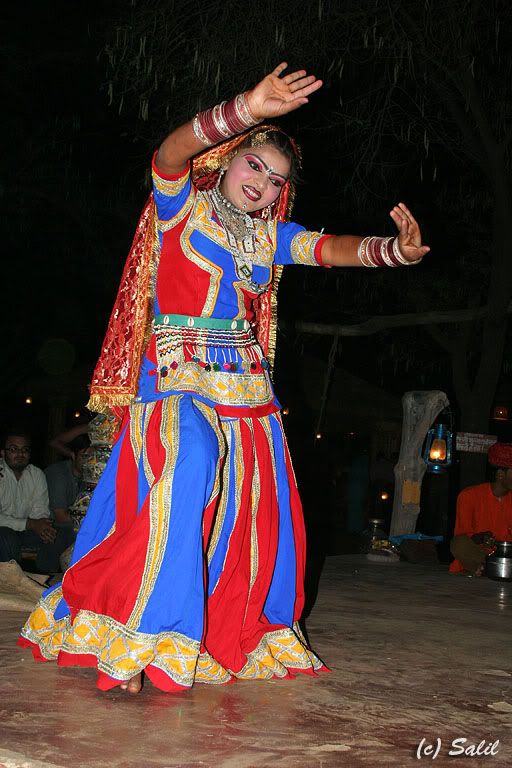 We had a delicious dinner, of traditional Rajasthani cuisine and then headed back for home around 11 in the night. Eric and Manik took turns at the steering wheel. I had a bit of a scare at one point when I discovered that both the driver and the passenger at the front seat were asleep! And that did well to drive me sleepless for the rest of the drive home. We met Dj on the way at his office, and reached Kalkaji around 6 AM.