Friday, September 21, 2007
Jalori Pass, September 2007
Day 2: Khanag to Noida
The alarm rang at 6:30, and as is the norm, Dixit turned it off and went off to sleep again. The Chowkidaar woke us up with the morning tea. It was still drizzling, and cold. Had tea, and got out to have a look around.

The rain had stopped completely by now.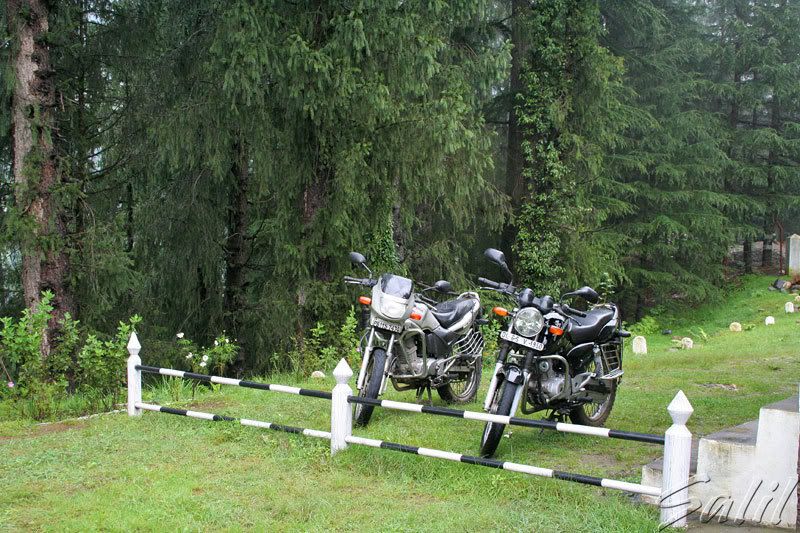 We got ready, and left for Jalori Pass, half expecting to find landslides ahead. We had rode for just about a km ahead when: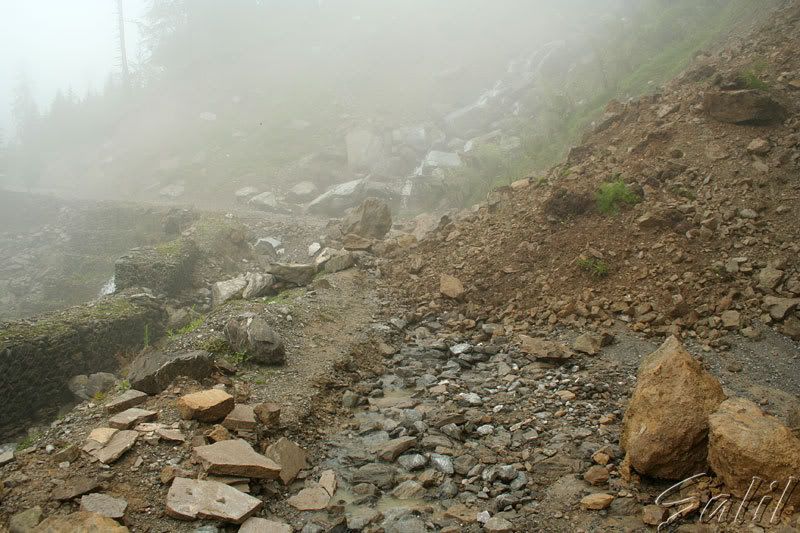 We came to know that there was another landslide up ahead after this; which meant it would take atleast a day for a bulldozer to reach here and clear the landslides. It looked like we were stuck at Khanag. We parked our bikes and crossed over to the other side on foot.

Up ahead, another landslide...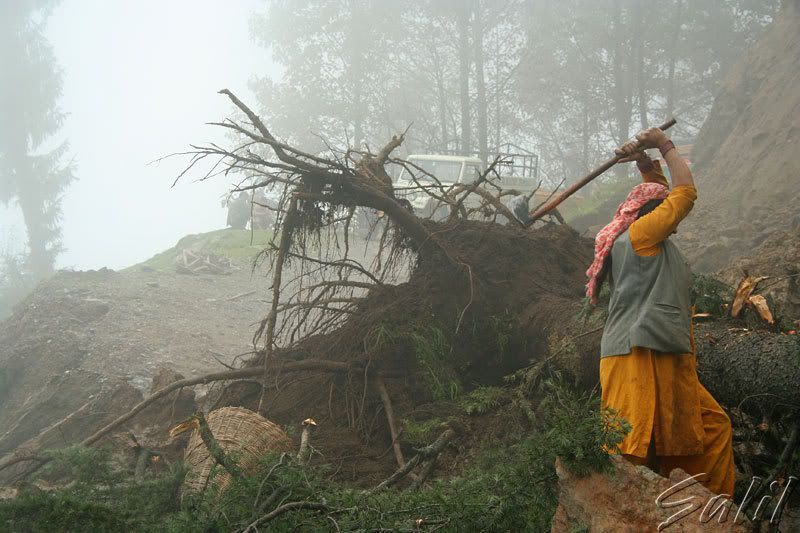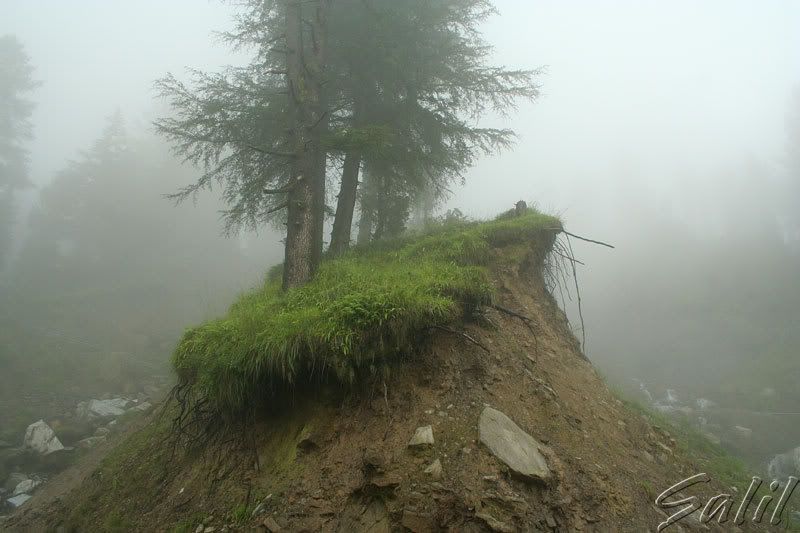 Waiting...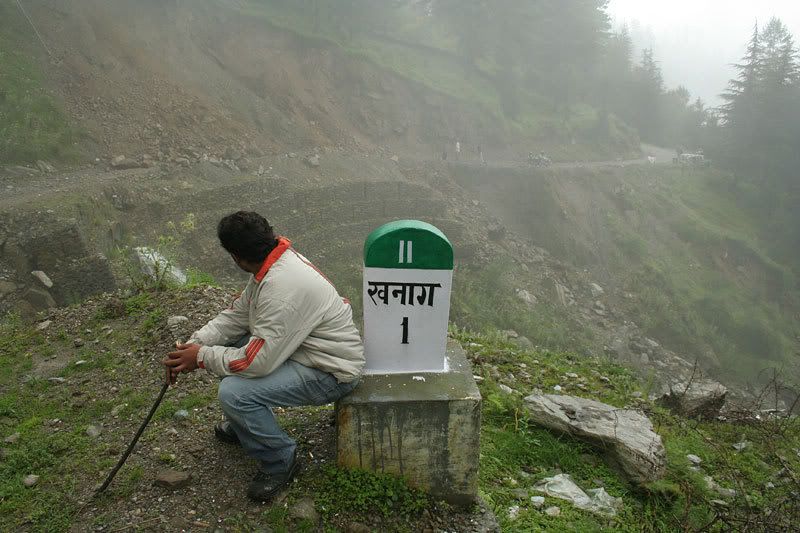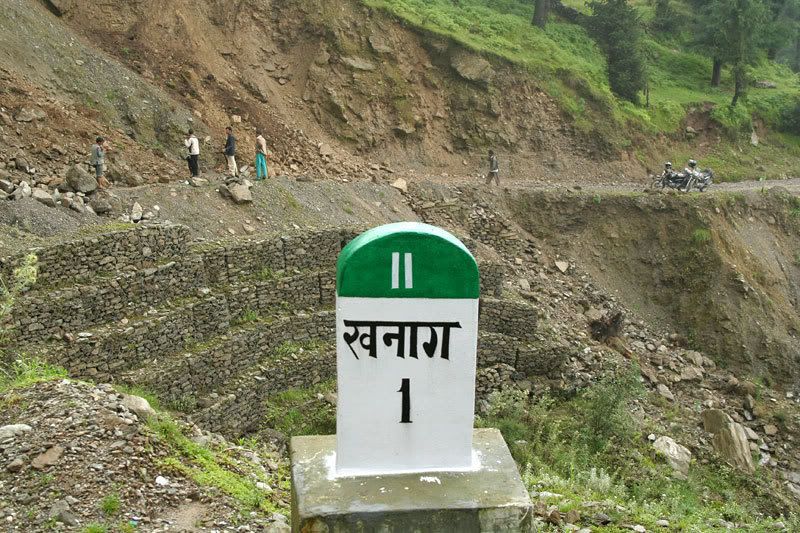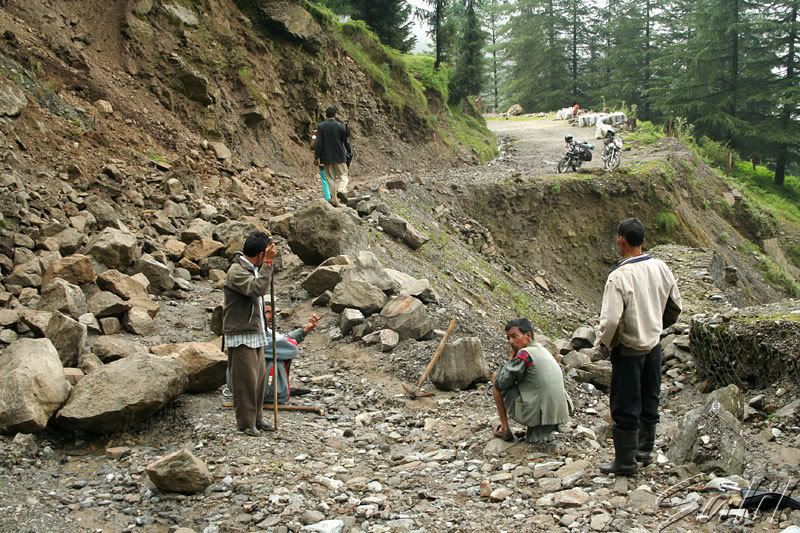 Looked like it was time for us to turn back. We had to reach home today. I have visited Jalori Pass about 4 times before, but Dixit, it seemed will have to wait for his turn.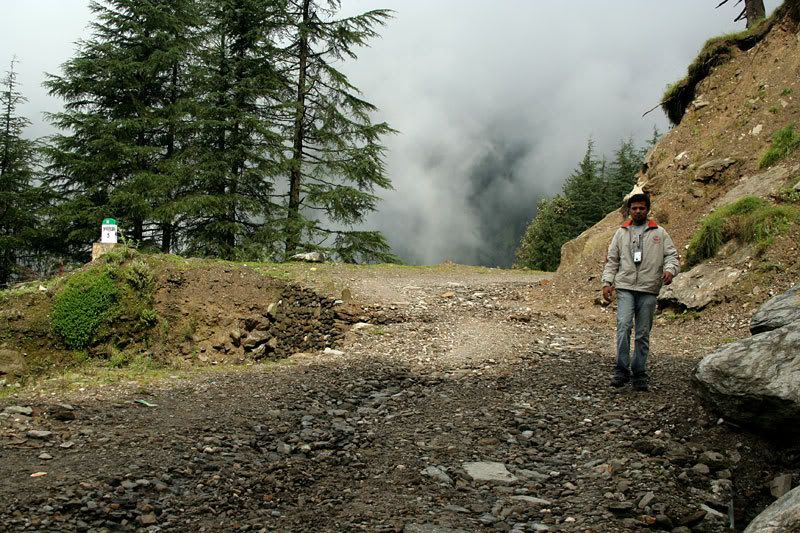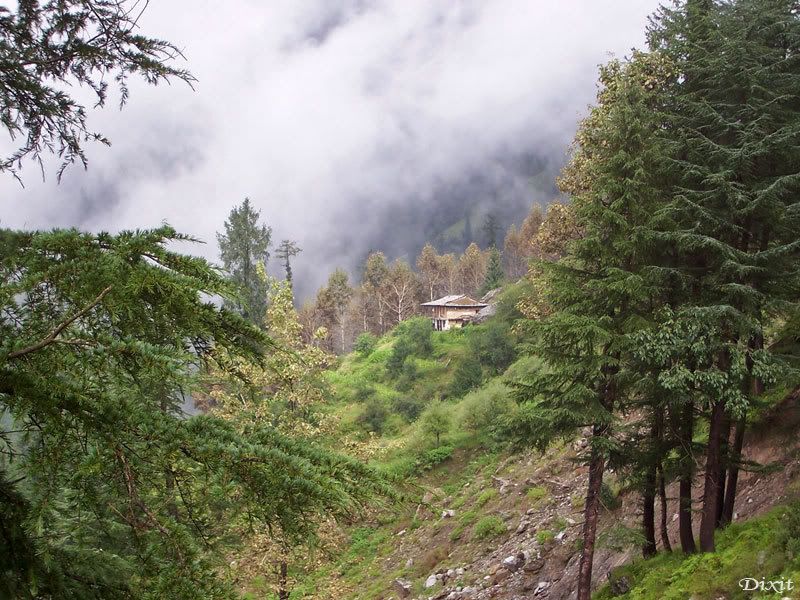 Village kids...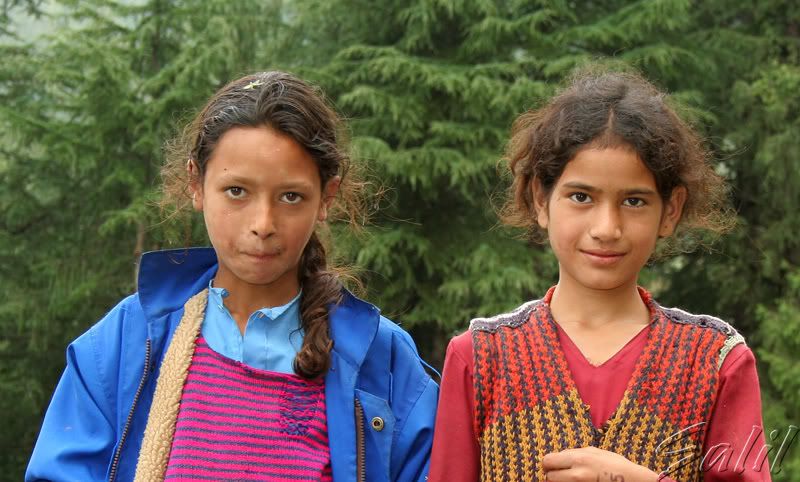 Our steeds...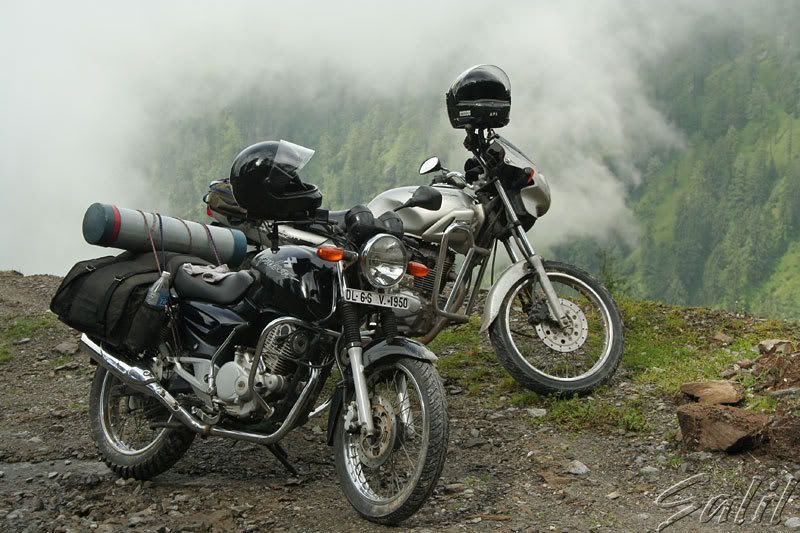 We started our way back, hoping that there would be no more landslides on the way. We came to the point that we had crossed the last night. One of the boulders had been broke down and flattened by now.
The landslide where we had squeezed through the last night: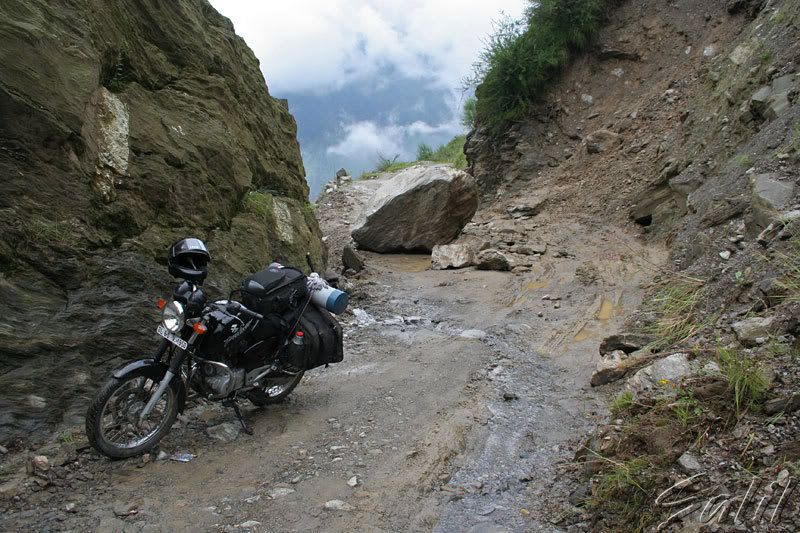 Kids, enjoying their Sunday perhaps...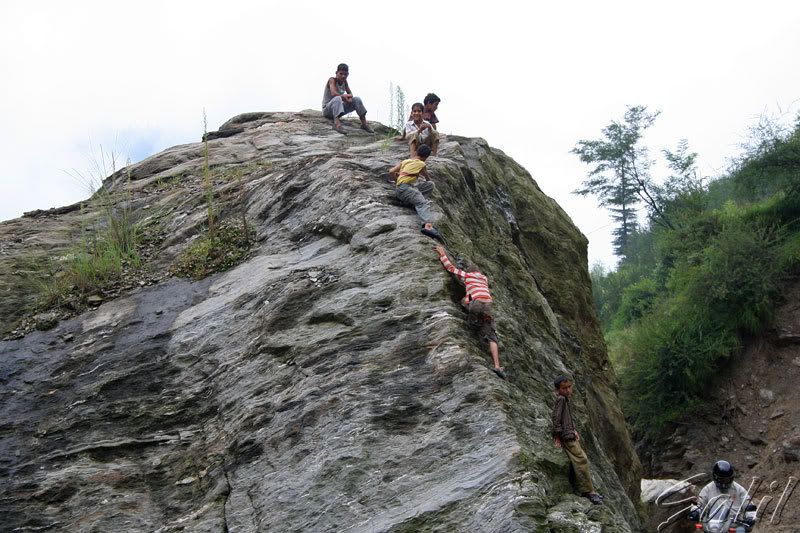 The nullah right before the landslide: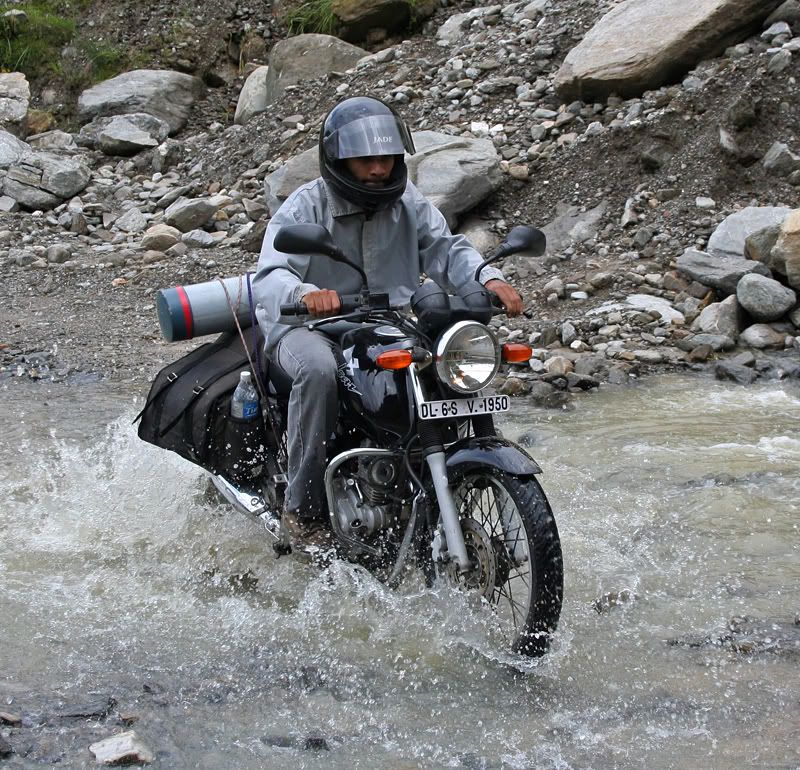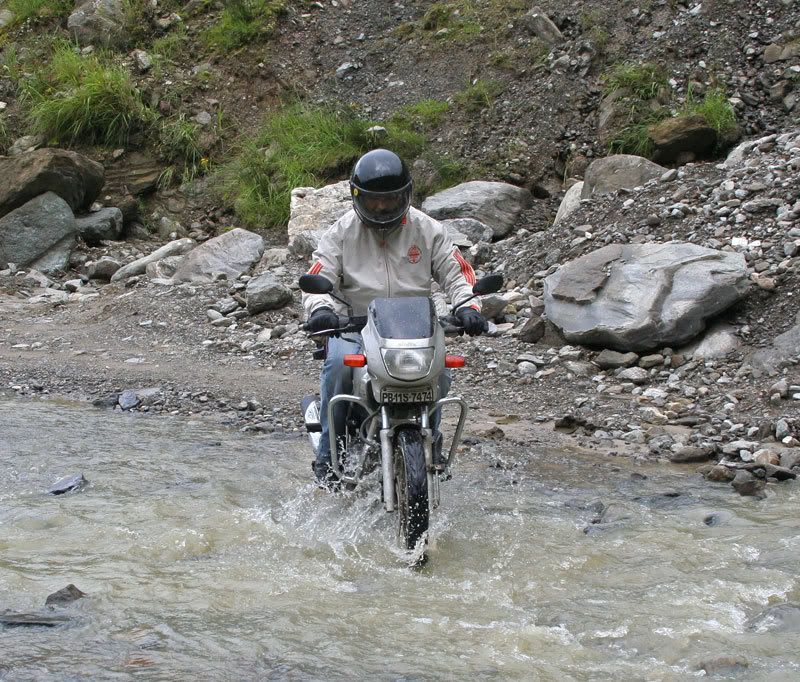 Lush green... things re usually greener on the other side of Jalori Jot, towards Shoja. That was what I wanted to enjoy. May be another day.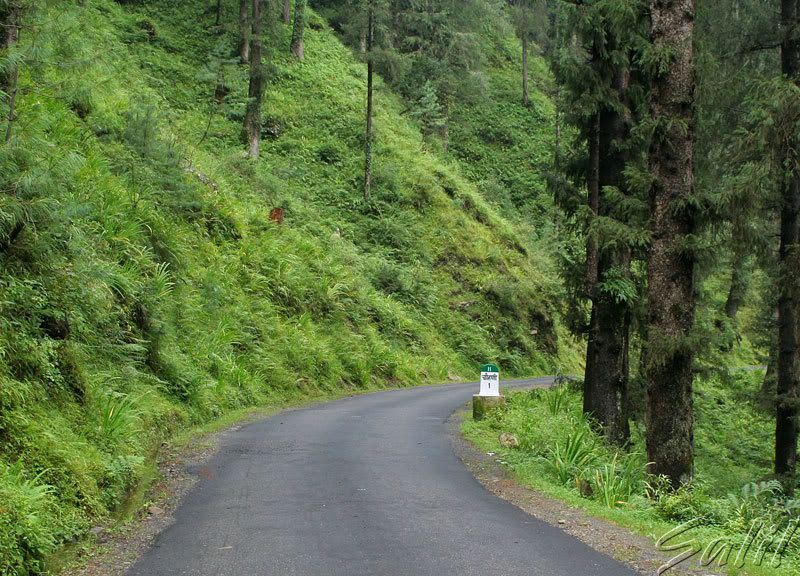 A waterfall on the way back to Luhri.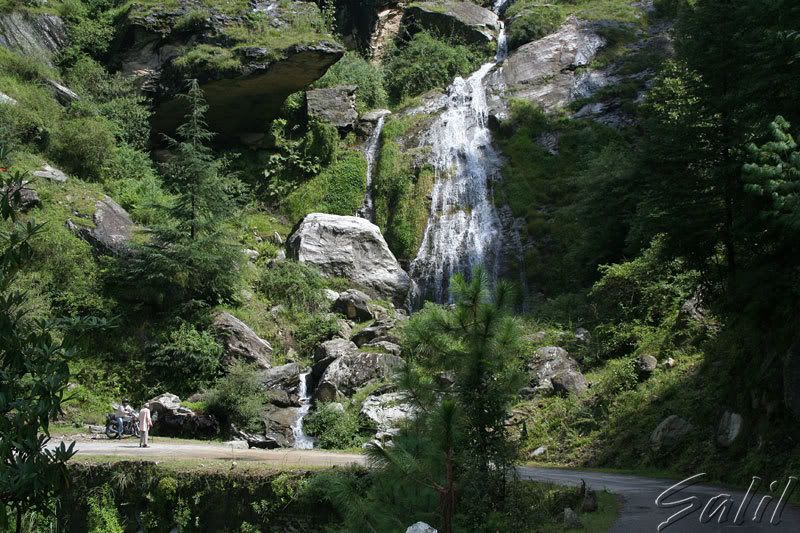 The ride back to Narkanda was pleasant as long as the roads were good till about 20 Kms before Narkanda. After that, I would have preferred kuchha roads like they have in Zanskar to the metalled, but broken and potholed roads that we have here. From Narkanda to Shimla, we were riding for hours in thick fog. And trucks with no indicators/healights would constantly appear out of the blue (rather white) and cause a panick change in direction at the curves...
For about an hour, it looked like we were riding into a white wall, that never really came up. And the dusty roads, thanks to the truck traffic, was all mud now. Resulting in this: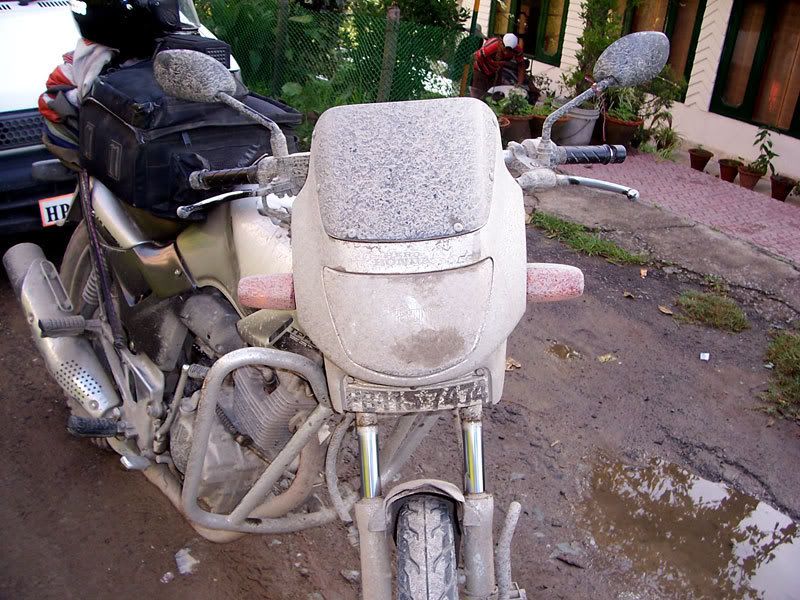 The front mudguard is only half there due to an ass**** of a mech who forgot that the bike had only 2 wheels, and gleefully removed the front axle, without any support to stop the bike from coming down, crashing the mud guard. This happened in Kingal, on our way to Khanag. And believe it or not, this was Dixit's second mudguard that broke in similar circumstances in as many days! First it was a puncture a day before we started. It seemed mechanics all over had sent their pea brains on a trip to somewhere! Well, all's well that ends well, and thankfully, it did. We reached Noida around 3:15 AM, no other parts missing.
---
Day 1 : Noida to Khanag
Day 2 : Khanag to Noida