Wednesday, March 28, 2007
Harsil and Beyond, March 2007
Day 2: Uttarkashi to ITBP camp
We started the day quite late. It was almost 12 when we finally checked out of the hotel. Filled up and started for the day in another 15 minutes. Roads were good till Bhatwari after which was a long landslide zone. Bhatwari also happened to be the point from where Me and Dixit returned from our trip in February.



As we neared Harsil, we started seeing snow peaks in the horizon. There were stream crossings every now and then, and we even passed by a glacier.



We crossed Harsil and headed towards Gangotri. Spent some time here as we proceeded cautiously over black ice with snow heaps on both sides of the road.



Photo studio doing his work...



And the result:


Wish I had a better lense...


Moving ahead, after a break for the above photos, we found that the we can't proceed any further. There was a huge glacier going across the road that blocked it completely.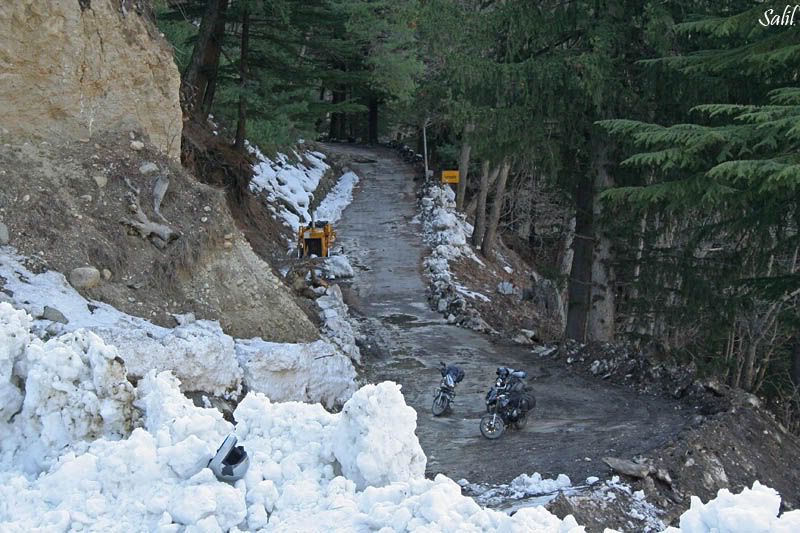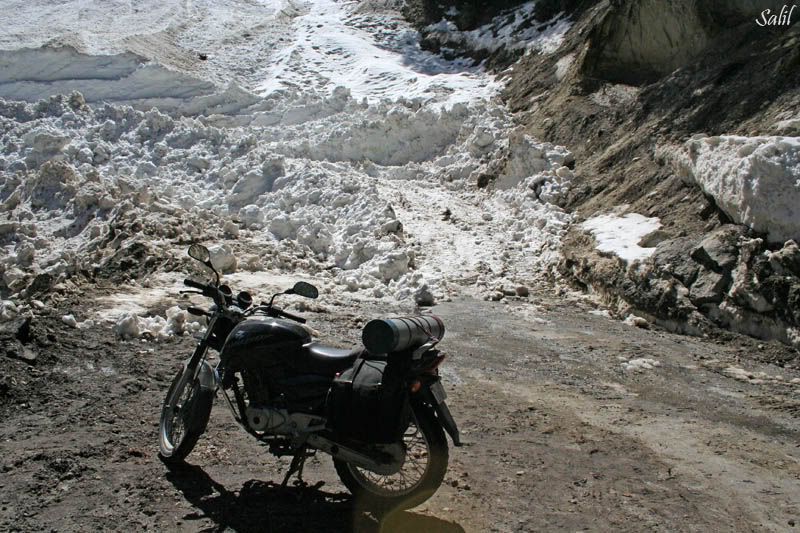 We spent some time there, taking photographs when we came across some ITBP personnel, who were on their way back from Harsil. They had walked all the way from an ITBP camp further up, crossing the glacier to reach Harsil just to make a phone call! We had a few words with them as Manik enquired about Sattal. They went on towards their camp, and we had all but decided to turn back for Harsil in a few minutes. I wanted to trek down to the Bhagirathi river below, and was looking for a path, when 2 gentlemen from the ITBP came, looking for us after coming to know of our arrival here from their friends who had just passed by. These men are expert trekkers, as is their job to keep vigil over the mountainous borders the year round. They led me an Sparsh down to river, guiding us on the path to take and the way the terrain is to be handled.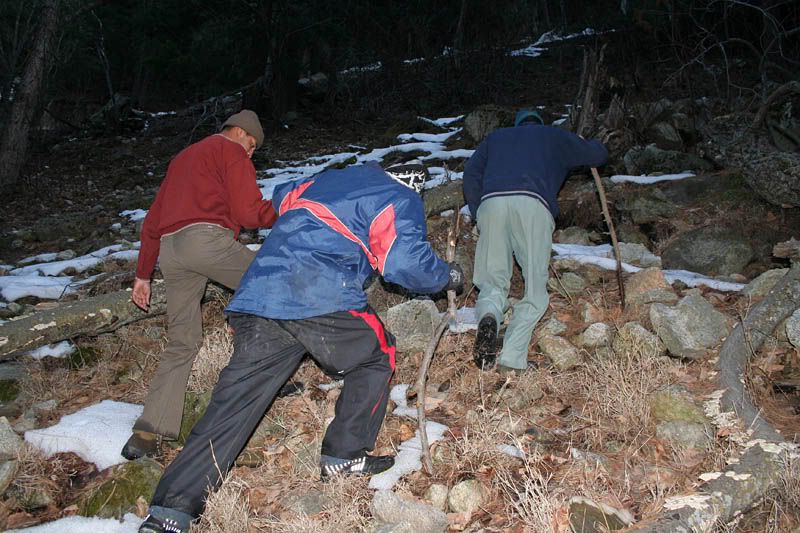 Once we were back on the road, they warmly invited us to spend the night with them at the ITBP camp. We were a bit apprehensive at first, since this meant we would have to leave our bikes and most of my stuff in the saddle bag unattended. Finally, after assurances of safety, we decided to cross the glacier and spend the night at the ITBP camp. It was easy to climb the glacier, but it was pretty steep at the other end, and we had some difficulty climbing down. A half an hour walk took us to the ITBP camp. The men were only too happy to carry our luggage for us. The camp is isolated for a few months every year due to the glacier, and the it is hard for supplies to reach this place. But this didn't figure at all when we were treated to dinner. And we chatted long into the night before we were escorted to our quarters for the night.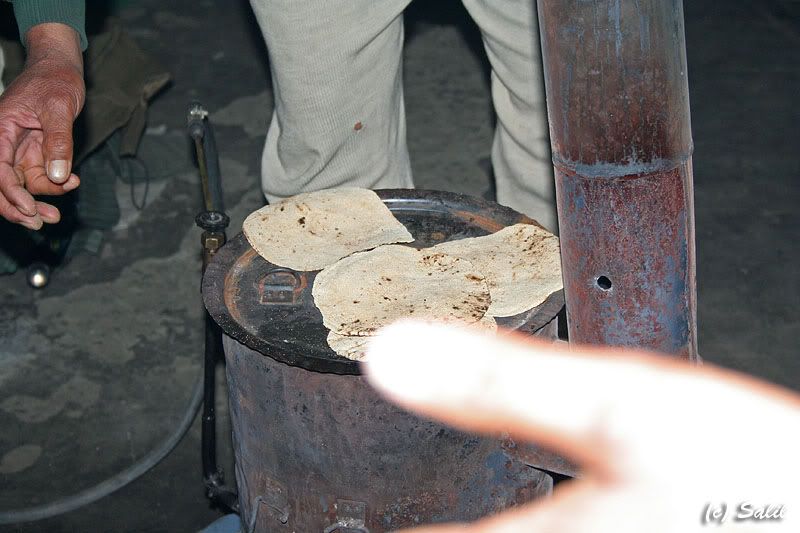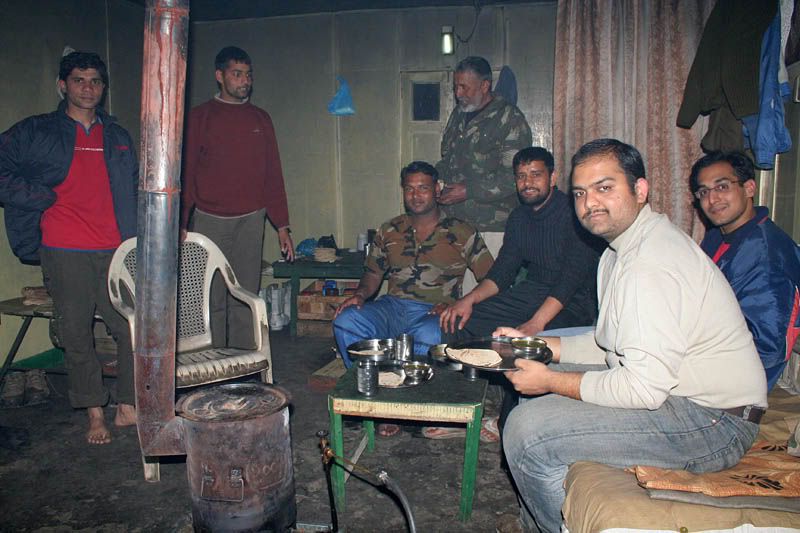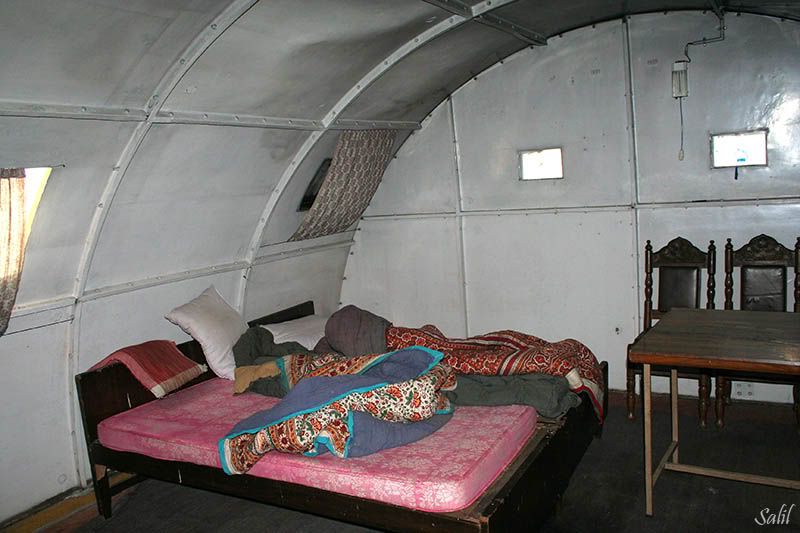 Day 3 & 4: ITBP camp - Nalupani - Noida
---
Day 1 : Noida to Uttarkashi
Day 2 : Uttarkashi to ITBP camp
Day 3 & 4: ITBP camp - Nalupani - Noida